Woodridge, IL - September 18, 2018: Orbus Exhibit & Display Group®, one of North America's leading wholesale suppliers and manufacturers of display, exhibit, graphic and event solutions is excited to announce that it was honored for the second year in a row as a Silver Level Supplier by the Proforma Group, a leader in the printing, promotional products and packaging industries. This award signifies that Orbus was among the top suppliers of promotional products to the Proforma Group throughout 2017.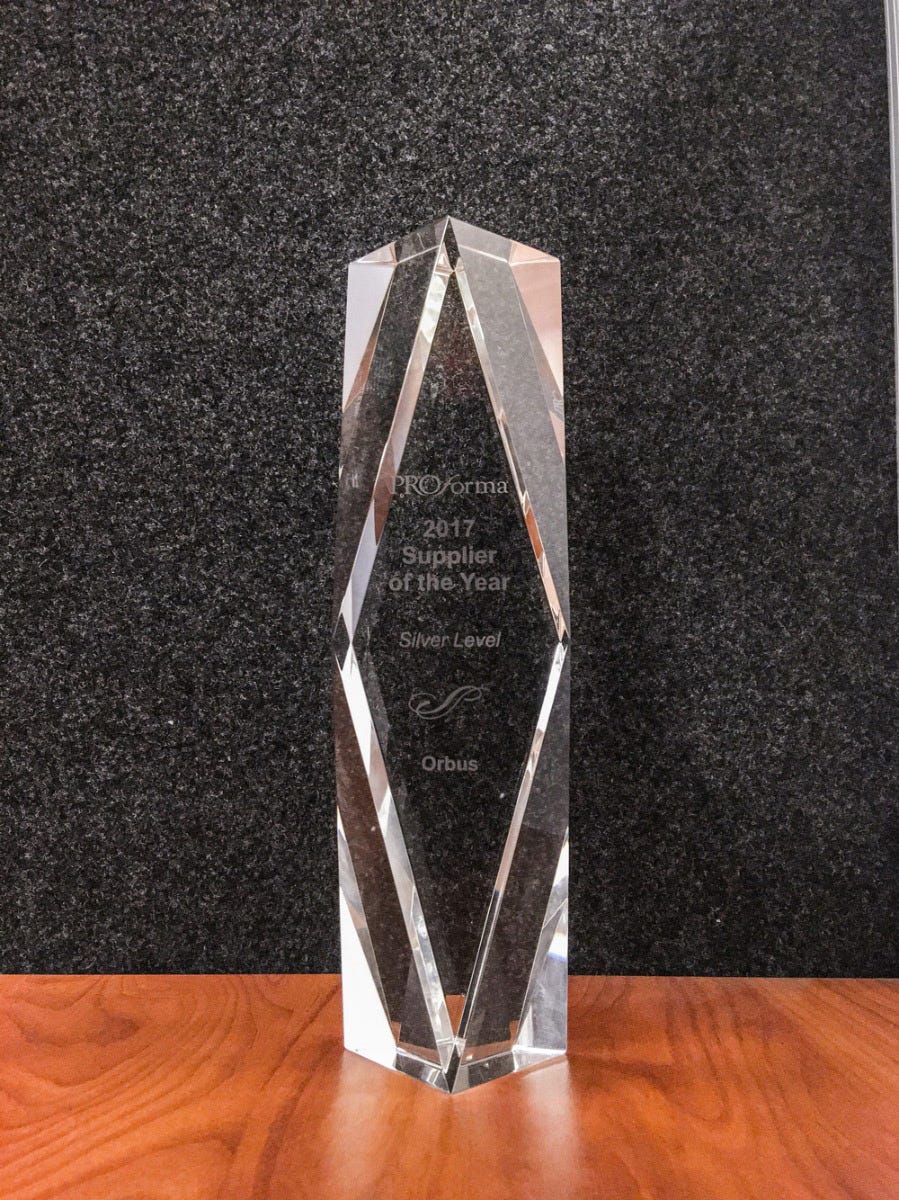 2017 Silver Level Supplier Award.
Recipients of the Proforma Supplier Awards were honored at the 2018 Proforma Convention & Family Reunion, which took place August 26-29 at the MGM Grand in Las Vegas, NV. Orbus was recognized alongside other top industry suppliers at the annual convention's awards dinner. Orbus' Tradeshow Supervisor Joe Douglas and Business Development Representative Kaitlin Kennedy were present to accept the award for Orbus.
"We are extremely gracious to have been recognized as a Silver Level Supplier by the Proforma Group,"
said Giles Douglas, President & CEO of Orbus Exhibit & Display Group.
"It is a true honor to have received this award from such a successful organization."
Orbus has proudly served as a supplier to the Proforma network for over five years and looks forward to a continued positive relationship in the years to come.
Download this press release (PDF)