Orbus Supports The Celebration of Self-Promo Month
Woodridge, IL - October 5, 2018: Orbus Exhibit & Display Group®, one of North America's leading trade suppliers of display, exhibit and event solutions is excited to support self-promo month. Celebrated in October, Self-Promo Month was founded by Debbie Allen, speaker and author of Confessions of Shameless Self-Promoters as an outlet for those who do not feel comfortable actively marketing themselves. Orbus understands the importance of self-promotion for our distributors and offers select mini portable products at discounted prices for sales and self-promo use.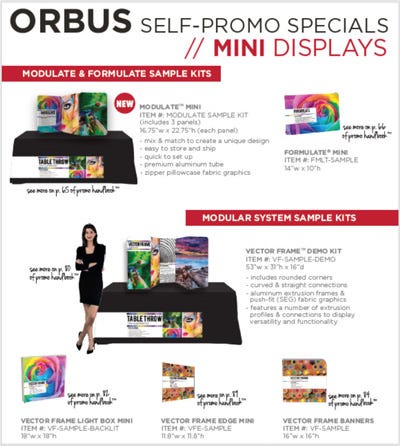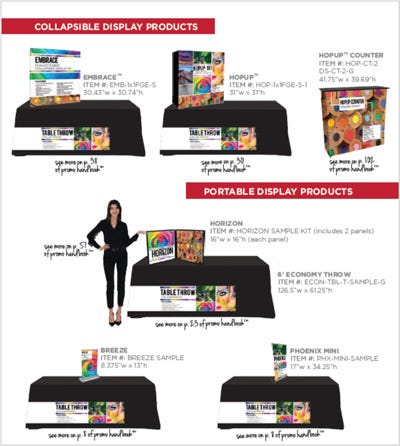 Orbus offers a variety of different self-promo products including mini banner stands, tubular banners, collapsible/expandable portable displays and more. Orbus sales representatives have full details on all self-promo specials and can help determine the best product for individual needs.
Download this press release (PDF)