Woodridge, IL - March 16, 2018: Orbus Exhibit & Display Group®, one of North American's leading trade suppliers and manufacturers of display, exhibit and event solutions is proud to announce that its Woodridge, IL and Las Vegas, NV facilities have both recently achieved the most current ISO certifications for Quality and Environmental Management. Through earning ISO 9001:2015 and ISO 14001:2015 certifications, Orbus demonstrates a continuous commitment to quality and environmental management. Its formal and well-documented processes in place to reduce risks for quality, environmental, and safety issues.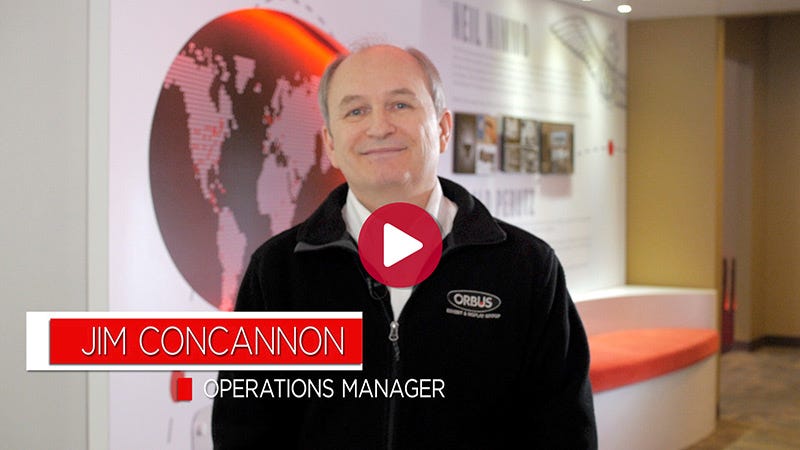 Orbus demonstrates a commitment to quality and environmental management.
In 2017 alone, Orbus' recycling efforts diverted 537,000lbs. of cardboard, cores and paper as well as 188,000lbs. of plastic from being dumped into landfills. Recycling bins in employee lunch rooms, cubicles and offices, along with fabric, plastic and paper recycling programs in warehouses encourage and enable such results. In addition, Orbus recycles batteries, electronics, old pallets and skids, and steel.
In 2017, Orbus partnered with Donco Recycling Solutions to recycle cardboard cores left over after the company's dye-sublimation printing process. Rather than being buried in a landfill, the cores with paper are brought to a recycling plant to be turned into boxes, board games and more. In less than one year, Orbus managed to recycle over 180,000lbs of cores with Donco.
Orbus also takes part in UPS's Carbon Neutral Shipping Program, which mitigates CO2. The mitigated CO2 is turned into Carbon Credits by UPS, and are donated to environmentally friendly responsible programs.
Download this press release (PDF)